All tickets Inc. is gearing to watch the Tonys. The awards will be awarded this Sunday. We've put together 10 quiz questions to test your knowledge of the awards that are named after Broadway actress, director and producer Antoinette Perry. The awards were first held in 1947, one year after Perry passed away.
The last production she directed was the Pulitzer Prize winning Harvey starring James Stewart. Perry died of a heart attack while the play was in the midst of its successful run. Harvey, which is presently being successfully revived with Jim Parsons in the lead role, ran on Broadway for more than five years ,finishing with 1,775 performances.
Tony Quiz
Here are 10 questions focusing on the Tonys. Some should be fairly easy, especially if you've been reading All Tickets' blogs and newsletters, while others may stump you totally. In any case, have fun! The answers? Will provide them on the night of the Tonys.
Tony Poor
In the first two years of the Tonys, there were no trophies or medallions to give out. What did people receive? (a) A gift certificate to Sardis (b) A scroll and a cigarette lighter, money clip or compact (c) A framed picture of Antoinette Perry (d) A handshake
There's a Bright Golden Tony on the Meadow?
How Many Tonys did Oklahoma! receive? (a) 9 (b) 0 (c) 6 (d) 1
Broadway's Forever Prince
Harold Prince has received more Tonys than any other individual. How many? (a) 21 (b) 29 (c) 16 (d) 18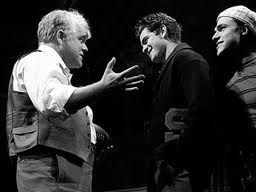 Death of a Salesman
How many times combined has Death of a Salesman won for Best Play and Best Revival? (a) 1 (b) 2 (c) 3 (d) 4
Two Questions About One of Our Favorite Things
In 1960, The Sound of Music was a big winner. The children in the show were all nominated and won. But in which category? (a) Best Ensemble (b) Best Featured Actress (c) Best Young Performances (d) Best Lead Actress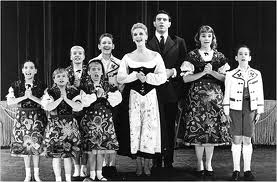 That same year, there was a tie for Outstanding Musical. The Sound of Music tied with which show? (a) Fiorello! (b) Gypsy (c) Once Upon a Mattress (d) Take Me Along
Record Holding Play
What play has won the most Tonys—10? (a) Death of a Salesman (b) A Streetcar Named Desire (c) The Coast of Utopia (d) The Heidi Chronicles
Record Holding Performer
What performer has been nominated the most (10 times) and has the most wins of any actor/actress (5)? (a) James Earl Jones (b) Julie Harris (c) Angela Lansbury (d) Mandy Patinkin
We Have So Much in Common
What do Anne Bancroft, Yul Brynner, Shirley Booth and Paul Scofield have in common? (a) None won Tonys (b) Each won the Tony and Oscar for the same role (c) None recreated the role they played on Broadway for the film of the play/musical (d) All won Tonys the same year.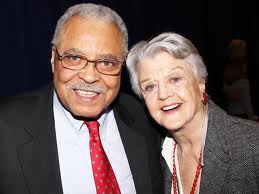 Do You Know Her?
What actress has won four Tonys as a Featured Actress, two for plays and two for musicals? (a) Angela Lansbury (b) Gwen Verdon (c) Audra McDonald (d) Stockard Channing
Watch the Tonys!
The awards will be broadcast on CBS at 8 pm ET on Sunday, June 10th and as usual they should be highly entertaining. All Tickets hopes that your favorites win and once the awards have been given out be sure to contact us to book your group discount tickets for those winning plays and to take advantage of our special COMP PROMO for new shows slated for Broadway. All Tickets Inc. is ready to serve you. We offer groups THE TOTAL NEW YORK EXPERIENCE. Contact us today via the web or calling us at 800-922-0716.