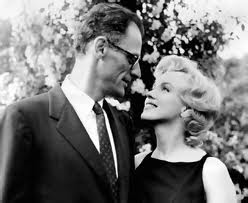 All Tickets thinks tonight's Tonys were sort of vindication for Arthur Miller. His classic American tragedy Death of a Salesman has won its fourth Best Show Tony (one for the original production and three for revivals). Although most theatregoers have always admired the play and placed it high on the list when it comes to American drama, the fact is Miller and his play went out of style for about a decade or so.
Un-anthologizing Miller
It was in the 90s and the early part of the 21st century that Arthur Miller started to disappear from leading drama anthologies. One edition he was there, and the next he was gone. The Crucible, All My Sons nor Death of a Salesman could be found in college textbooks. Tennessee Williams was there, as were August Wilson, Eugene O'Neill and others who were worthy. But somehow newer U.S. playwrights had replaced Miller. Death of a Salesman was no longer being read in American drama, world drama and theatre history classes unless the professor ordered it individually.
Why Did This Happen?
In an odd manner, despite the fact that Miller's classic was so amazing as a piece of theatre, his play was thought to be less interesting and important than those dealing with other issues such as gender, feminism, minority concerns and other topics. That's not to say that those other plays were not important but to see Fornes, Kushner, Reza and Finley in an American drama anthology and Miller out was strange and disturbing.
Tennessee Williams, Lillian Hellman and Susan Glaspell were all still included and none could be said to deserve to be included more than Miller did. In fact, and all are exceptional playwrights, you could argue that Arthur Miller was more on the cutting edge and more inventive than any of them
Who would they cut next—Albee, Shepard, O'Neill?
And by the way, he was also out of world drama anthologies too!
Miller's Comeback
After the 1999 Broadway production, Death of a Salesman made its way back into American and world drama anthologies. Why was that? Well, after 50 years it held up amazingly well. It didn't hurt that actress Elizabeth Franz, who won the Tony that year for Best Featured Actress in a Play for her interpretation of Linda Loman, had found some new notes to play.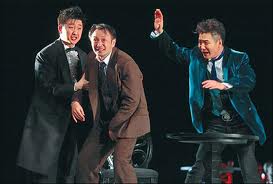 Miller had long been criticized for writing weak women and Linda Loman was considered to be a prime example. This made Miller's work unattractive to scholarly editors focusing on gender, feminist and other issues.
But Franz brought new life to the role that made reviewers and other reconsider Miller's women, and that certainly helped him gain reentry into the Ivy Towers that scholars occupy. Plus, any play that holds its own on the stage after 50 years has to be given special consideration.
Death of a Salesman Today
The present production, with a fantastic cast led by Phillip Seymour Hoffman, has solidified Miller's legacy and reputation. Mike Nichols won the Tony for Best Direction and the play was honored as Best Revival of a Play. What more can you say except it's the perfect time to see one of the greatest plays ever to grace the American stage. Call All Tickets today at 800-922-0716
or connect with us via out site for information on group tickets to this and other amazing Broadway shows.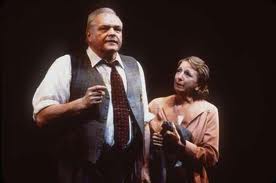 By the way, you may think that I am picking on theatre scholars. I am to a degree (excuse the pun), but I am also one of those theatre scholars. And despite my Ph.D., I never felt neither Arthur Miller nor Death of a Salesman should be expunged from any anthology. I'm so glad both are back and have been for some time. And if anyone needs any confirmation regarding this play's worth, I think its fourth "Best" Tony should seal the deal. It first won the Award in 1949 and then in 1984, 1999 and now 2012. Willie Loman was played in succession by Lee J Cobb (1949), Dustin Hoffman (1984), Brian Dennehy (1999) and Phillip Seymour Hoffman (2102).
Welcome back for now and hopefully forever, Arthur Miller.