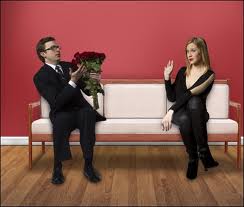 Group sales and Broadway group discounts on new musicals and plays and long run Broadway shows are highlighted in the All Tickets' August Buzz Blog. Also, we will have articles on special fall events, fantastic NYC experiences and great ideas for school trips. August will also feature two new Theatre Speak blogs.
New Broadway Season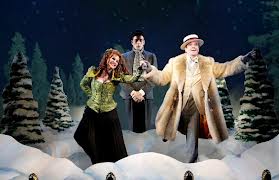 Get group discounts on new Broadway musicals and plays as the 2013-2014 Broadway season begins. First Date, the hit Off-Broadway musical comedy, opens on the Great White Way in August. It will be followed by the musical romp A Gentleman's Guide to Love and Murder, a new musical comedy about a British commoner who can move up in the ranks as long as he can somehow thin those ranks and the new Andrew Lippa musical about fathers and sons, Big Fish.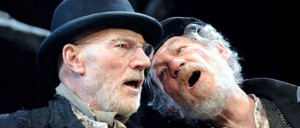 There are more new shows to come, including revivals of The Glass Menagerie starring Cherry Jones (Amanda), Waiting for Godot with Ian McKellen (Estragon) and Patrick Stewart (Vladimir) and Betrayal directed by Mike Nichols and starring Daniel Craig (Robert), Rachel Weisz (Emma) and Rafe Spall (Jerry).
Verified Hits
We'll highlight some of the most popular shows, all of which we have at group discount prices. Musicals such as Once, Newsies and The Book of Mormon are going strong and long runs like Chicago, Phantom and The Lion King are ready for a new generation of Broadway theatregoer.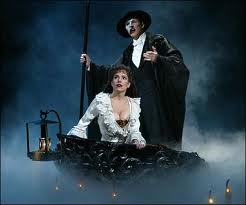 See musicals that feature top 20 hits such as Motown, Rock of Ages and Jersey Boys. We'll be looking at these shows in August.
Events and Experiences
Discover new maritime experiences, fall events and tours and special savings on meals, accommodations and attractions in our blog in August. Broadway shows are a unique experience but New York also has so much more to offer. You'll get a glimpse of some of the amazing things you can do in and around the Big Apple.
More from All Tickets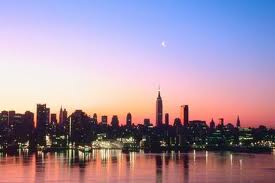 Along with highlighting Broadway group ticket discounts on musicals and plays, you'll discover special deals exclusive to All Tickets Inc. such as comps, combo offers and group volume discounts. Plus, we'll feature two Theatre Speak blogs focusing on auditioning and stage managing. These are a lot of fun.
For information on Broadway group ticket discounts, comps, NYC experiences and attractions and hotels and restaurants contact All Tickets at 1-800-922-0716.