There are always various British productions that make their way to Broadway and many end up being huge hits. This season those of note include the Tony winning comedy One Man, Two Guvnors and the Tony nominated Ghost The Musical and End of the Rainbow. There are also various shows on Broadway that started in the UK and have been running anywhere from a little over a year to more than 20! In this blog, All Tickets offers three British imports on Broadway with wonderful group discounts.
War Horse
War Horse is an emotionally moving story that also travels across the landscape of an entire continent. The play, which utilizes amazing life-size puppets and refined manipulation techniques, is the story of a boy and his horse. The beloved horse is conscripted into the British Army and is sent to Europe and the boy follows him.
Simultaneously uplifting and tragic, touching and heart wrenching, War Horse, which won the 2011 Tony for Best Play, Direction and three other aspects, is simply a masterpiece. That's all there is to it. It is a stirring tale that will move you to tears. All Tickets has fantastic seats and group discounts for this show. Contact us today on the web.
Mary Poppins
Although the movie was overall an American film, the books and characters are definitely British and the Broadway version was written and conceived by British artists and started in London where it won numerous Olivier Awards before coming to the US. In 2005 in London, it received two Oliviers and in 2007 on Broadway it received seven nominations and earned a win and also was awarded two Drama Desks.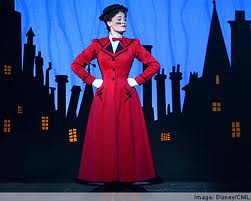 Mary Poppins is a magical nanny who manages to teach a family a thing or two about being alive, human and loving. The songs, scenery, special effects and production numbers are all right on target. This is a fine Broadway show with low group rates. Call All Tickets at 800-922-0716 for more informationhttps://allticketsinc.wordpress.com/wp-admin/media-upload.php?post_id=642&TB_iframe=1 on Mary Poppins.
The Phantom of the Opera
After it premiered on London's West End in 1986, Andrew Lloyd Webber's The Phantom of the Opera came to Broadway in 1988 where it won seven Drama Desk Awards and seven Tony Awards. Harold Prince won a Drama Desk and Tony as Director. Phantom, which is the most successful show in Broadway history is still running since it premiered on Broadway in 1988.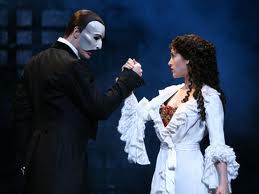 The story is well known. The Phantom, a man who was a composer who was disfigured during a moment of anger, falls in love with the diva, Christine, of the Paris Opera. He becomes obsessed with her and wants to control her. There is a connection and in a way, she is drawn to him. This musical captures the passions of this relationship, then theatricality of the story and the big musical themes that reflect the emotions and desires in the musical. If your group has not seen it or you have a new generation of theatregoers who are wanting to see this amazing show contact All tickets for low group discounts.
See a Show This Summer
The summer is a fantastic time to see a Broadway shows. Groups can often get deeper discounts and All Tickets can sweeten the mix with extra savings on dining, accommodations, attractions, maritime experiences and more or call us at 800-922-0716.