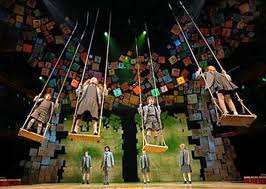 Broadway group discounts from All Tickets along with our new special COMP ticket promo are giving audiences more value. We are offering huge discounts for groups on new shows such as The Anarchist, Motown, Chaplin, Matilda, Rebecca and many more that are about to add a new luster to Broadway. Revivals such as Annie, Who's Afraid of Virginia Woolf, Sweet Bird of Youth and the recently announced Glengarry Glen Ross with Al Pacino are all available at major savings.
All Tickets Deals
For the 2012-2013 Broadway season, All Tickets has created an amazing deal. Along with group discount tickets, every incoming show, whether it is a revival or a new show, drama or musical, comes with COMP tickets. Offers vary as most shows, such as Annie and Rebecca, comes with 1 COMP for every 30 group discount tickets purchased, while with Chaplin and a few others we are providing 1 COMP for every 25 tickets bought by a group.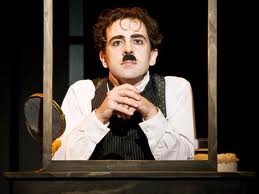 Please see All Tickets' newsletter, which has most shows listed or better yet call us at 800-922-0716 and we will be glad to answer your questions regarding any and all shows. Remember—you cannot get this COMP ticket deal anywhere else but from All Tickets. You get the lowest group discount tickets plus comps. Please be aware: Our COMP PROMO is time sensitive!
What Makes a Group?
The numbers needed to make a group can be small. It really depends on the show. Some Broadway productions have group discounts for 10 or more, while others start at 15 and others 20 or 25. Contact All Tickets and we can tell you what the requirements are for any show.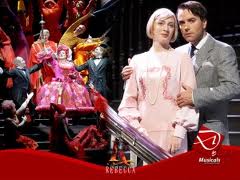 By the way, to be a "group" you do not need to be a formal organization. You can be a family or a bunch of friends or people who have simply pooled their money to get the best price possible.
If you are able to get a group of people together, All Tickets can find a show for you. In fact, call us and we will help you create a group. Group tickets are the best way to get quality discount theatre tickets.
New Shows to See
There are some very hot tickets this season. The musicals Chaplin and Rebecca are creating quite a buzz and both arrive soon. Matilda the musical looks to be a huge hit as it comes from London with seven Oliviers and every Best Musical honor it could garner. It is directed by Tony and Olivier Award winner Matthew Warchus who was recently highlighted in our blog.
[vimeo vimeo.com/39092060]
The brilliantly entertaining Matilda deals with some important issues including bullying and how girls are perceived and treated by society.
The revival of Annie, which will have a reworked book, is on track for the fall and is being directed by one of the best around, James Lapine. And in a few days the amazingly innovative musical FELA! will be on Broadway for a limited run.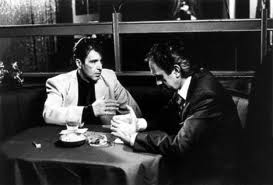 There's very rich drama coming up too. The Anarchist by David Mamet will star Pattie LuPone and Debra Winger. There's a lot of excitement about this show that is also directed by Mamet. It was recently announced that this season Al Pacino will be in a Broadway revival of Mamet's hit Glengarry Glen Ross. Plus, Edward Albee's Who's Afraid of Virginia Woolf? comes to The Great White Way as the acclaimed Steppenwolf Theatre Company mounts their production.
Neil LaBute's Fat Pig, a comedy, has its cast in place and will be prepping for a Broadway run soon and the revival of Tennessee Williams' Sweet Bird of Youth with Nicole Kidman will be gearing up shortly.
Motown Arrives Soon
We noted in an earlier blog that the musical focusing on Motown founder Berry Gordy, which is entitled Motown, would be coming to Broadway this season. It was announced the other day that it is on the fast track and official announcements regarding the theatre, previews and opening night will be coming shortly.
Motown will feature music from some of the biggest artists that graced that innovative and highly influential record label, such as The Supremes, Marvin Gaye, The Temptations, The Four Tops, Gladys Knight & the Pips, The Commodores, Martha and the Vandellas and Stevie Wonder. Contact All Tickets for more information and for COMPS and be sure to see our blog in the next few days, as we'll be posting a feature on this new musical.
Best Time for Broadway Tickets
This is the best time to buy or reserve group discount tickets for new Broadway shows. Along with the fact that availability is very good, group discounts are the deepest before a show opens. Plus, for a limited time, you can take advantage of All Tickets exclusive COMP ticket promotion. Contact us today at 800-922-0716 or send us an email by accessing our All Tickets site to get the best deals on Broadway shows.