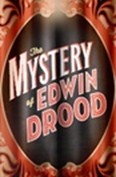 Chita Rivera is back on Broadway in the revival of Rupert Holmes' The Mystery of Edwin Drood. Based on Charles Dickens' unfinished novel, which bears the same name, this highly theatrical musical utilizes the magnificent world of the English music hall and pantomime. It is filled with twists and complications, a murder (possibly) and some key audience participation.  A great mystery and great fun!
Synopsis
The musical The Mystery of Edwin Drood, which is also known as Drood, is a cunning mystery replete with comic moments, revelations and a happy ending voted on by the audience. What has happened to Drood. Is he dead? The answer is perhaps, yes, no (you have to see it to really know)!  The audience gets to vote on the resolution and also participates in a sing-along.
Drood is a highly imaginative adaptation of Charles Dickens final and unfinished novel. Dickens died from a sudden stroke, leaving the world a final literary work whose ending they could debate forever. Book writer, composer and lyricist Rupert Holmes is one of the few to write all three elements of a smash hit Broadway musical. The Mystery of Edwin Drood won five Tonys when it premiered in 1985, including Best Musical, Book and Score. This is its first Broadway revival and it looks to be an exciting event.
ANNOUNCEMENTS FOR THE NEXT DROOD
MAKE A CONNECTION
ATI Blog
: Do you know the answers to our
Tony quiz
?
SHOW FACTS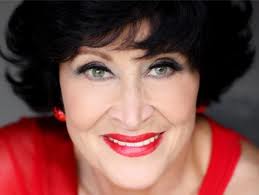 Cast
Princess Puffer Chita Rivera
Edwin Drood Stephanie J. Block
John Jasper Will Chase
Reverend Mr. Crisparkle Gregg Edelman
Neville Landless Andy Karl
Helena Landless Jessie Mueller
Chairman Jim Norton
Rosa Bud Erin Davie
Creative
Music, Lyrics and Book Rupert Holmes
Director Scott Ellis
Choreographer Warren Carlyle
Set Designer Anna Louizos
Costume Designer William Ivey Long
Lighting Designer Brian Nason
Sound Designer Tony Meola
Orchestrations Rupert Holmes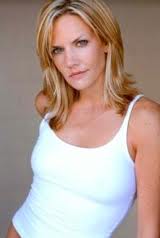 ---
For a Theatre Profile, Seating Chart and Google Map click on the theatre name.
THE STUDIO 54
254 West 54th Street
New York, NY 10019
Preview: Oct 19, 2012 Open: Nov. 13, 2012 Status: Closing Mar. 10, 2013