This Show Has Ended.

You are looking at a listing for a show that is no longer running.

On Broadway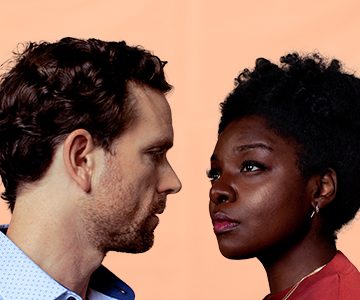 It stunned audiences with a sold-out run at New York Theatre Workshop. Now, Slave Play is coming to Broadway.
Show InformationPreview: September 10, 2019 Opening: October 06, 2019 Closing: January 19, 2020 Duration: 2hrs No Intermission

Group InformationGroup Minimum: 10

CREATIVE STAFF

Written by Jeremy O. Harris Director Robert O'Hara

SYNOPSIS

The Old South lives on at the MacGregor Plantation — in the breeze, in the cotton fields… and in the crack of the whip. Nothing is as it seems, and yet everything is as it seems. Slave Play rips apart history to shed new light on the nexus of race, gender, and sexuality in 21st-century America. Written by Jeremy O. Harris, "one of the most promising playwrights of his generation" (Vogue), this "dazzling mix of satire and psychodrama" (The New York Times) is directed by two-time NAACP and OBIE Award winner Robert O'Hara.
"The single most daring thing I've seen in a theater in a long time." - Wesley Morris, The New York Times "Subversive. Radical. Dangerously delicious. This play is lit." - Soraya Nadia McDonald, The Undefeated "It demands to be seen." - Louis Peitzman, Buzzfeed "Jeremy O. Harris's Slave Play offers some of the most stunning theatricality of the year." - Peter Marks, The Washington Post