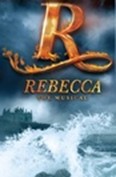 It was a haunting novel and then an enigmatic Hitchcock film, and now it comes to the stage as a musical. Rebecca is a show of haunting mystery, romance and a past that simply will not disappear into the fog. Can impassioned desire, a beautiful and enigmatic woman and a perfect love ever be forgotten?
Synopsis
"Last night, I dreamed of Manderley," may be the most famous line from the hauntingly romantic mystery Rebecca. This is the intense story of Maxim de Winter and his new wife and the memory of de Winter's deceased first wife, Rebecca. Although the new Mrs. De Winters desperately wants to feel at home and be accepted, she is constantly intimidated by Mrs. Danvers, the controlling and manipulative housekeeper of Maxim's West Country estate of Manderley, and by memories of Rebecca.
It is the magnificent Manderley where the memory of de Winter's first wife, the glamorous and mysterious Rebecca, is kept alive. Her beauty and enigmatic energy haunts everyone who tries to live in the present. The new musical Rebecca will be on Broadway in October 2012.
ON BROADWAY REBECCA
MAKE A CONNECTION
ATI Blog: Read about Rebecca and other new musicals for 2012.
ATI Pintrest: Rebecca is a haunting tale about love and obsession.
ATI Facebook: Go to our Facebook page and "Like" us!
SHOW FACTS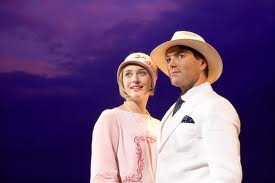 Cast
I Jill Paice
Maxim de Winter Ryan Silverman
Jack Favel James Barbour
Mrs. Danvers Karen Mason
Frank Crowley Howard McGillin
Beatrice de Winter Donna English
Giles Nick Wyman
Creative
Music Sylvester Levay
Book and Lyrics Michael Kunze
Adaptation Christopher Hampton
English Lyrics Christopher Hampton and Michael Kunze
Directors Michael Blakemore and Francesca Zambello
Choreographer Graciela Daniele
Set Designer Peter J. Davidson
Costume Designer Jane Greenwood
Lighting Designer Mark McCullough
Sound Designer Peter Fitzgerald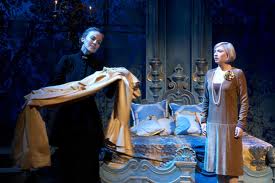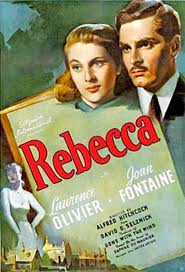 ---
For a Theatre Profile, Seating Chart and Google Map click on the theatre name.
THE BROADHURST THEATRE
West 44th Street
New York, NY 10036
Preview: TBA  Open: TBA Status: Upcoming open run