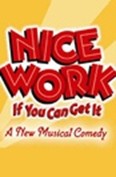 Nice Work If You Can Get It
is a new musical comedy with songs by George and Ira Gershwin and a book by Memphis scribe Joe DiPietro. This upbeat musical comedy stars Matthew Broderick and Kelli O'Hara.
Synopsis
Nice Work If You Can Get It offers songs by George and Ira Gershwin and a book by Memphis writer Joe DiPietro. The show focuses on Billie Bendix (O'Hara), a hardcore bootlegger who becomes quick friends with rich playboy Jimmy Winter (Broderick) on the weekend he's to be married. That meeting creates great comic situations and a plot that includes fantastic twists and turns.
The Tony Award winning Kathleen Marshall directed and choreographed this slick, light musical comedy. Nice Work If You Can Get It sees two-time Tony winner Broderick play in his first musical since .The Producers. He and O'Hara are fantastic together. This comic romp, with music and lyrics by two of Broadway's greatest, is a great experience.
A NEW GERSCHWIN MUSICAL
MAKE A CONNECTION
ATI Blog: Read about Tony nominee Kelli O'Hara.
ATI Pintrest: We have an entire board devoted to great Broadway shows.
ATI Facebook: "Like" us on Facebook.
SHOW FACTS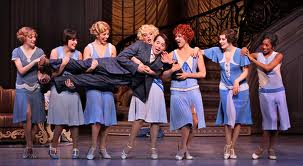 Cast
Jimmy Winter Matthew Broderick
Billie Bendix Kelli O'Hara
Estonia Dulworth Judy Kaye
Cookie McGee Brad Oscar
Eileen Jennifer Laura Thompson
Senator Max Evergreen Terry Beaver
Jeannie Muldoon Robyn Hurder
Millicent Winter Blythe Danner
Chief Berry Stanley Wayne Mathis
Duke Mahoney Chris Sullivan
Creative
Book Joe DiPietro
Music George Gershwin
Lyrics  Ira Gerschwin
Director  Kathleen Marshall
Choreographer  Kathleen Marshall
Set Designer  Derek McLane
Costume Designer  Martin Pakledinaz
Lighting Designer  Peter Kaczorowski
Sound Designer Brian Ronan
Music Supervisor David Chase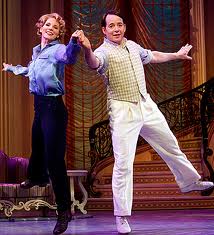 ---
For a Theatre Profile, Seating Chart and Google Map click on the theatre name. 
Preview: Mar. 29, 2012  Open: Apr. 24, 2012 Status: Closed June 15, 2013