This Show Has Ended.

You are looking at a listing for a show that is no longer running.

On Broadway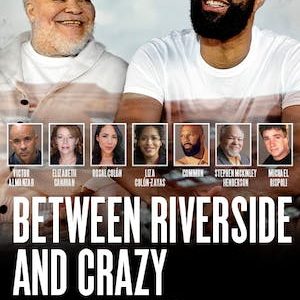 Stephen Adly Guirgis' Pulitzer Prize-winning play makes its Broadway premiere.
Show InformationPreviews: Dec 1, 2022 Opening: Dec 19, 2022 Closing: Feb 12, 2023 Duration: 2hrs, 10min. 1 Intermission

Group InformationGroup Minimum: 10

CAST

Pops: Stephen McKinley Henderson Junior: Common Oswaldo: Victor Almanzar Detective Audry O'Connor: Elizabeth Canavan Lulu: Colón Rosal Church Lady: Liza Colón-Zayas Lieutenant Caro: Michael Rispoli

CREATIVE STAFF

Written by: Stephen Adly Guirgis Director: Austin Pendleton Set Designer: Walt Spangler Costume Designer: Alexis Forte Lighting Designer: Keith Parham Original Music & Sound Designer: Ryan Rumery

SYNOPSIS

City Hall is demanding more than his signature, the landlord wants him out, the liquor store is closed — and the Church won't leave him alone. For ex-cop and recent widower Walter "Pops" Washington (Stephen McKinley Henderson) and his recently paroled son Junior (Common), the struggle to hold on to one of the last great rent-stabilized apartments on Riverside Drive collides with old wounds, sketchy new houseguests, and a final ultimatum in this Pulitzer Prize-winning dark comedy from Stephen Adly Guirgis. For Pops and Junior, it seems the old days are dead and gone — after a lifetime of living Between Riverside and Crazy.