This Show Has Ended.

You are looking at a listing for a show that is no longer running.

On Broadway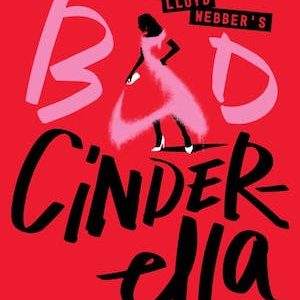 Show InformationPreview: February 17, 2023 Opening: March 23, 2023 Duration: 2hrs., 25min. 1 Intermission

Group InformationGroup Minimum: 10




CAST

Cinderella: Linedy Genao Stepmother: Carolee Carmello Queen: Grace McLean Prince: Sebastian: Dobson Marie: Morgan Higgins Adele: Sami Gayle Godmother: Christina Acosta Robinson

CREATIVE STAFF

Music: Andrew Webber Lyrics: David Zippel Book: Emerald Fennell Director: Laurence Connor Choreographer: JoAnn Hunter Set & Costume Designer: Gabriela Tylesova Lighting Designer: Bruno Poet Sound Designer: Gareth Owen

SYNOPSIS

In the exceptionally beautiful kingdom of Belleville, the fields are idyllic, the prince is charming, and the townsfolk are ravishing. Only one intractable peasant stands in the way of sheer perfection: Cinderella. To the flawless citizens and sovereigns of Belleville, this damsel IS the distress. Cinderella's only friend in Belleville is the equally overlooked Prince Sebastian. When his older brother, Prince Charming, mysteriously disappears, he is thrust into the spotlight. As the new royal heir, Prince Sebastian must choose a bride at the ball and live unhappily ever after. With the prospect of losing the only person she's ever cared for to the crown, Cinderella pays a visit to the Godmother, who can solve any problem...for a price.