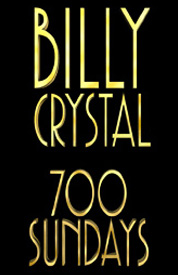 Billy Crystal reprises his 2004 Tony winning, hit, one-man show 700 Sundays. Join one of America's finest performers as he shares memories of growing up on Long Island. Directed by Tony winner Des McAnuff and with additional material by Alan Zweibel, 700 Sundays will engage, charm, entertain and move you. 700 Sundays won the 2005 Tony Award for Special Theatrical Experience.
Synopsis
700 Sundays is the journey of Billy Crystal as a boy growing up on Long Island. The one-man show reveals Billy Crystal as it progresses from his youth, growing up in the jazz world of Manhattan, through his teen years, and into adulthood. The focus is on family, fate, chance, love, life and loss.
Of the show, Crystal said in a statement, "700 Sundays has, without question, been the most satisfying experience of my career. When we originally opened on Broadway, all I knew was that I had a story that I was compelled to share. I've now decided to tell this story one last time in my own backyard, where it all took place. It is a privilege to return to Broadway to say goodbye to one of the greatest thrills of my life."
700 Sundays will play a limited engagement at the Imperial Theater, with previews starting on November 5 and opening night scheduled for November 13, 2013. The limited run will close on January 5. This is 700 Sundays show's first return to New York since its debut almost a decade ago.
BILLY CRYSTAL 700 SUNDAYS IN SOUTH FLORIDA
MAKE A CONNECTION
ATI Blog: See our Blog Stream post on Billy Crystal.
ATI Pinterest: We have numerous boards on Pinterest.
ATI Facebook: Please join All Tickets. Like us NOW!
SHOW FACTS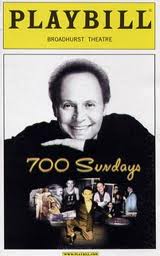 Cast
Performer Billy Crystal
---

Creative
Author Billy Crystal
Additional Material Alan Zweibel
Director Des McAnuff
Settings David F Weiner
Lighting David Lee Cuthbert
Sound Steve Canyon Kennedy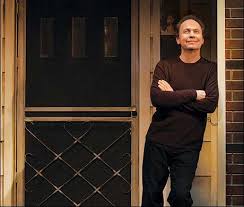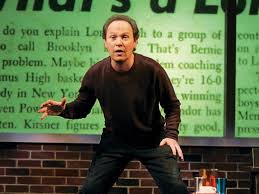 ---
For a Theatre Profile, Seating Chart and Google Map click on the theatre name.
The Imperial Theatre
249 West 45th Street
New York, NY
Preview: Nov. 5, 2013 Open: Nov. 13, 2013 Status: Closed Jan. 5, 2014