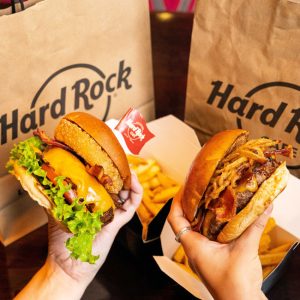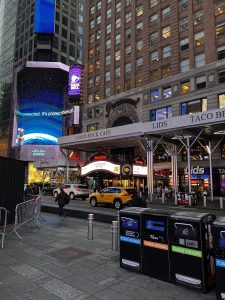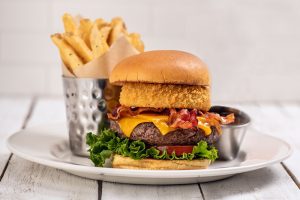 America loves rock and roll and America loves the Hard Rock Café. This truly special rock-themed restaurant has a diverse group menu that will please both hearty meat eaters and dedicated vegetarians. In the heart of Times Square. Hard Rock offers groups Breakfast, Lunch, and Dinner as well as boxed lunches for groups on the go.
Tender veggie burgers, creamy Caesar salads, and flavorful pulled pork are all available. For groups that desire a big dinner, there's the Hard Rock's ½ Rack of BBQ Ribs with French fries, coleslaw, or BBQ baked beans. The restaurant's Grilled Hawaiian Chicken with mashed potatoes and fresh vegetables is an exceptional creation.
Along with group lunch and dinner menus, the restaurant also offers breakfast.
Of course, you're going to love the rock theme that permeates this American restaurant. Rich in memories and memorabilia, the Hard Rock Café is a real audience pleaser. A visit to the Hard Rock Café is more than a fun dining experience; it's a front-seat tour of our country's pop music history. Make it casual and light at the Hard Rock Café.