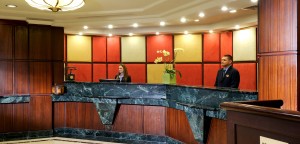 With 232 newly renovated, serenely and tastefully decorated, and nicely appointed guest rooms, the Skyline Hotel is a wonderful treat for those looking for a hotel that offers everything they need at the right price. Located in the renowned Clinton/Hells Kitchen neighborhood of New York City, the Skyline Hotel is minutes away from Central Park, Broadway theatres, and some of New York's most popular sites and experiences.
Your modern, comfortable room includes many amenities, such as mini refrigerators, complimentary WiFi, and movies on demand. Customized bath amenities, which are environmentally friendly, will pamper you, while a roomy working desk with Erogomic Chair are ready to serve any business or work needs as they arise.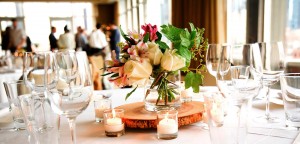 The penthouse saltwater pool will reinvigorate you. Enjoy wonderful views of the city as you relax and refresh. Also available is a spacious and well-equipped fitness facility with treadmills, elliptical machines, and weight training equipment. Watch TV as you workout and utilize fitness mats, fitness balls, and other conditioning tools.
It's easy to get to New York's great restaurants from the Skyline Hotel. If you'd lke to dine in, the Meemo Tapas Sports Bar & Restaurant in Manhattan provides a mouthwatering menu that is designed and executed by chef Roberto Alvarez. Early morning full breakfast buffet, Saturday and Sunday brunch, which is served from from 12- 4 pm, provides you with unlimited Mimosas, Bloody Marys and Miller Lite Draft, and lunch and dinner offers Spanish Tapas such as Seared Scallops, Chicken Taquitos and the intriguing Meemo Burger.
The Skyline Hotel provides guests with winning service, nicely designed and convenient accommodations, and some unique features, including a penthouse pool. The friendly atmosphere and helpful staff will make your stay in New York City relaxing and completely enjoyable.