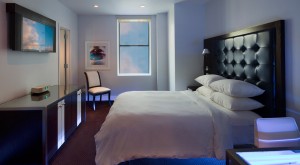 Dream New York is a modern, beautifully and whimsically designed luxury hotel set in Midtown Manhattan and and situated in a landmark 1895 Beaux-Arts building. Everything about this hotel, from its surreal lobby, to its eclectic collection of restaurants, to its neo-modern guestrooms, is unique. This hotel offers convenience when it comes to having instant access to Broadway and Midtown, and, at the same time, provides a comfortable escape from the unending energies that define NYC.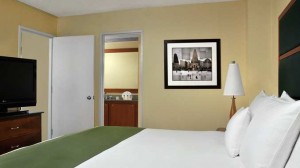 With 216 supremely outfitted guestrooms and suites, Dream New York provides each guest with the ultimate in comfort. Amenities include large flat screen TVs, high-speed WiFi, and Hydro Basic bath products, as well as ultra-rich bedding and 300-thread count Egyptian cotton sheets. Dream New York is dedicated to making sure its guests experience the very best of the very best in each of its sleek, modern rooms.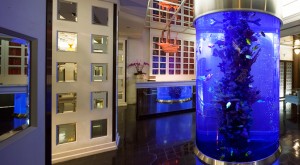 The array of restaurants and lounges at Dream New York is impressive, with each dining establishment offering its own allure. Delicious cuisine and signature drinks are on-hand. Savor casual Italian offerings at Serafina, discover a custom cocktail at The Bar, the trendy lobby bar, or make your way up on the roof to AVA Lounge, which provides patrons with panoramic vistas of the Hudson River and New York skyline that are not to be missed.
Luxury amenities, unique décor, and premium service are all part of the Dream New York experience. It's a bit off the beaten path, making it a visionary hotel that is defined by splashes of color, modern fixtures and accouterments, and service dedicated to creating a superior experience.