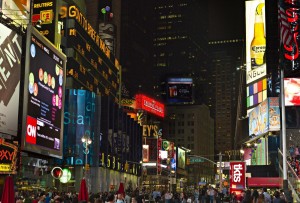 With close to 800 rooms and suites and over 20,000 square feet of meeting and event space, the Crowne Plaza Times Square is an accommodating hotel. Feature a large, airy lobby and offering contemporary elegance, this premiere establishment is in the middle of everything New York, and, yet, each guest room serves as an oasis for those who desire total comfort, enhanced relaxation, and premium privacy.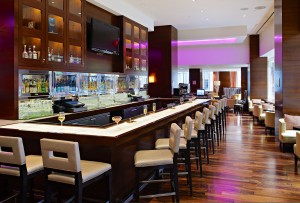 This upscale Times Square hotel offers numerous amenities. Guest room comforts that are found at the Crowne Plaza Times Square include plush bedding on king and double beds, HD TV with digital cable and OnDemand in-room movies, Templespa™ bath amenities, and a Cuisinart gourmet coffee maker. Great views await you from your luxurious guestroom. Enjoy in-room individual temperature control and easy access windows that you may open to let in the night or morning air.
Enjoy any of the wonderful dining opportunities that can be found in the Times Square neighborhood, or take advantage of the unique restaurants that can be found inside the hotel. Located in Crowne Plaza Times Square lobby, the Brasserie 1605 is an premium, full-service dining establishment. Nearby is the more casual and always relaxing Broadway 49 Bar & Lounge, where you'll find expertly mixed adult beverages, fine wines, and the very best and coldest beers.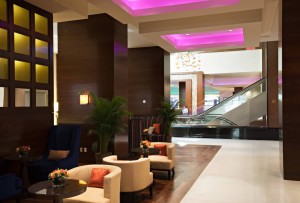 The Crowne Plaza is a premiere hotel, providing visitors with unique dining experiences, a premium fitness center, and a range of amenities that redefine comfort and quality. Ready access to Broadway shows and New York's world-class experiences is yours when you stay at this winning hotel.