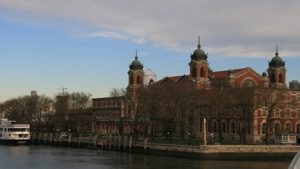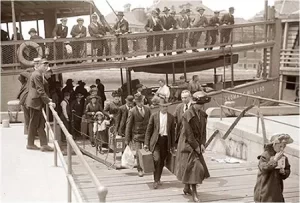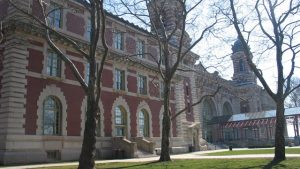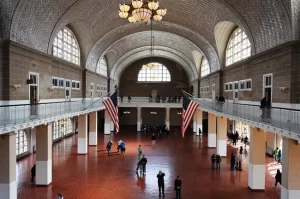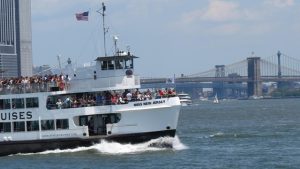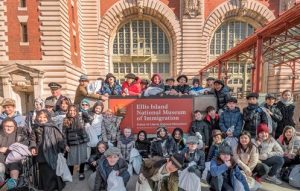 More than 12 million immigrants entered the United States through Ellis Island, the nation's chief gateway during the years 1892 to 1924. Today, over 100 million Americans can trace their ancestry to the immigrants who crossed this island before dispersing to points all over the country.
Following restoration in the 1980s, this building reopened as the Ellis Island Immigration Museum, a symbol of this nation's immigrant heritage. The museum exhibits and chronicles Ellis Island's role in immigration history and view it in the context of its time and the still broader context of four centuries of immigration to America. Today, its official name is the Ellis Island National Museum of Immigration.
The exhibits also portray and give voice to the immigrants themselves. Each of their stories is unique and bears witness to the courage and determination that enables men and women to leave their homes and seek new opportunities in an unknown land.
There are a number of options available to help you get the most out of your visit
Liberty and Ellis Islands are accessible only by Statue Cruises ferry. Docking private vessels are prohibited.
width="100%" height="350″ zoom="12″ maptype="roadmap" mapalign="center" directionhint="false" language="default" poweredby="false" maptypecontrol="true" pancontrol="true" zoomcontrol="true" scalecontrol="true" streetviewcontrol="true" scrollwheelcontrol="false" draggable="true" tiltfourtyfive="false" addmarkermashupbubble="false" addmarkermashupbubble="false" addmarkerlist="NY: 1 Battery Place, New York, NY 10004{}_ellis.png{}Battery Park|1 Audrey Zapp Drive, Jersey City, NJ 07305{}_ellis.png{}Liberty State Park, NJ" bubbleautopan="true" showbike="false" showtraffic="false" showpanoramio="false"]