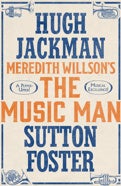 New shows and revivals are filling up what were empty theatres. Thus, the lights are bright on Broadway once again. Broadway group tickets are available to three upbeat revivals set to open in early 2022. They're not to be missed. The Music Man, Plaza Suite, and Funny Girl are coming in early 2022. Thus, if you've got a theatre group looking to have a premium Broadway experience at great group rates, then start planning to see one of these three revivals. Consequently, here's a quick look at each one.
The Music Man
Meredith Wilson's masterful musical The Music Man stars two mega-talents. Hugh Jackman plays the fast-talking Professor Harold Hill and Sutton Foster is the reserved librarian Marian Paroo. The creative team, which includes director Jerry Zaks and choreographer Warren Carlyle, is composed primarily of those who brought the Tony-winning revival of Hello, Dolly! to the stage. Consequently, we anticipate that this revival of this classic musical, which made Robert Preston a Broadway star, will be first rate. The Music Man, which will be at the Winter Garden, starts previews December 20, 2021, and opens February 10, 2022. Get great Broadway group tickets now for what is sure to be a popular, award-winning revival.
Plaza Suite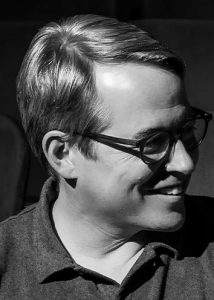 This revival of Neil Simon's comedy Plaza Suite, which ran for over 1,000 performances when it premiered in 1968, was originally set to open at the Hudson Theatre in 2020. However, it was canceled due to the COVID-19 pandemic. It is on again. This classic Neil Simon comedy, which is about marriage, stars the real-life married couple of Matthew Broderick and Sarah Jessica Parker. Broderick and Parker, who have been married 24 years, will play the three couples featured in the three-act comedy. The show, which is directed by John Benjamin Hickey, will preview February 22, 2022, and open March 28, 2022.
Funny Girl
Funny Girl was last on Broadway the first time it was on Broadway. That's right, this is the first revival of the musical that in 1964 made Barbra Streisand a star. It ran for over 1,300 performances. The revival cast includes Beanie Feldstein as Fanny Brice, Ramin Karimloo as Nick Arnstein, Jane Lynch as Mrs. Rosie Brice, and Jared Grimes as Eddie Ryan. Harvey Fierstein has revived the original book, which was written by Isobel Lennart. Additionally, Jule Styne composed the music and Bob Merrill wrote the lyrics. Michael Mayer directs. Also, Ellenore Scott choreographs while Ayodele Casel choreographs the tap numbers. Purchase Broadway group tickets for what is the most anticipated revival of the 2021-22 season.
Get the Best Broadway Group Tickets
There are more great upcoming Broadway revivals and premieres. Contact All Tickets Inc. today to secure the best Broadway group tickets at the lowest prices. We are a complete group agency and can arrange a variety of quality experiences, including restaurants, museums, hotels, and much more. To contact us, simply follow this link or call us toll free at 1-800.922.0716. We'll be happy to answer your questions, help you create your group event, and provide you with the best discounts available.