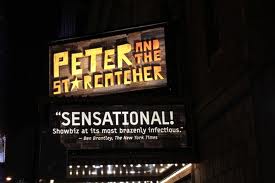 It's in previews now at the Brooks Atkinson Theatre and opens on Broadway on April 15, 2012. Peter and the Starcatcher is making its transfer from Off-Broadway after a very successful run at the New York Theatre Workshop. All Tickets not only has great ticket prices but a unique COMP TICKET OFFER. This offer is only through All Tickets Inc. One comp for every 30 tickets purchased (up to 4 comps total). Just call ATI at 800-922-0716 or contact us via the web to reserve by May 31, 2012 to take advantage of this fantastic offer and see what is a highly theatrical telling of the tale of how Peter Pan became the boy who would never grow up.
The Magic of Peter Pan
Peter Pan has been around for some time. He was the creation of Scottish playwright and novelist J.M. Barrie. Barrie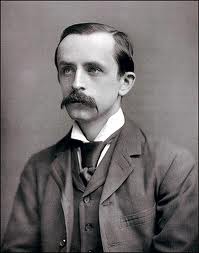 had success before he introduced Peter Pan but he has no greater success than that he garnered from, as he called him, "The Boy Who Wouldn't Grow Up."
Peter first made his appearance in a few chapters of Barrie's novel entitled The Little White Bird. That was in 1902. The Little White Bird was not a children's book; it was written for adults. The novelist then took the character of Peter Pan and created a play for him. That was entitled Peter Pan, or The Boy Who Wouldn't Grow Up. It premiered in 1904 and was a big hit.
In 1906, Barrie's publishers took the chapters from The Little White Bird in which Peter appears, those were 13 through 18, and republished them under the title Peter Pan in Kensington Gardens. They added illustrations by Arthur Rackham After that, in 1911, Barrie published a novel focusing on Peter. It was called Peter and Wendy.
Peter Pan proved to be hugely popular. So much so that the play was turned into a very popular musical that is still entertaining kids and adults today.
Peter Pan The Musical
In 1954, the musical version of Peter Panpremiered with Mary Martin as Peter and Cyril Ritchard as Captain Hook. Both Martin and Ritchard won Tonys.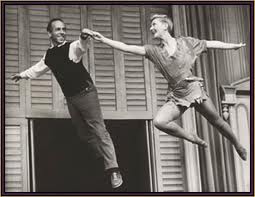 The book was by Barrie, the music by Jule Styne and Mark Charlap and lyrics by Betty Comden, Adolph Green and Carolyn Leigh. Mary Martin was long associated with the role, which she recreated in a television special. Since that time both Sandy Duncan and Cathy Rigby have been popular Peter Pans. In fact, Rigby, at the age of 59, is still playing the part.
The Starcatcher
This version of the Peter story is adapted from the best selling novel by Dave Barry and Ridley Pearson. Peter and the Starcatcher is a rollicking evening in the theatre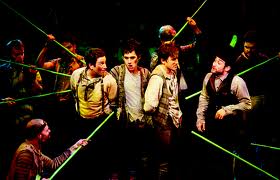 that is staged with great energy and a small but enthusiastic troupe that tells the story of how an orphan boy became Peter Pan. Unlike its predecessor starring Mary Martin, this is not a musical. But it is high-energy entertainment that includes some pathos and insight. Book now for a topnotch, inventive and highly creative Broadway experience.