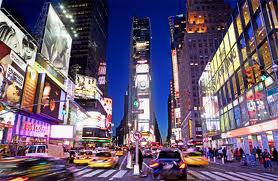 It's the second half of the Broadway season and there are quite a few shows on the horizon. There are numerous productions opening in March and some interesting ones that have been announced for the 2012-2013 season. Here are some upcoming shows and some of the buzz from All Tickets Inc.
Prince of Broadway
True, this new musical will not be on the boards until next October but you've got to agree that the subject matter is about as impressive as it gets. The "Prince" of Broadway is Prince Hal, or should we say Harold (Hal) Prince the prolific Broadway producer/director who has won more Tonys than anyone else. Prince has 21 of the gold statuettes in his 60+ years on the Great White Way. Prince directs this musical about his career. It stars Linda Lavin and is co-directed and choreographed by Susan Stroman. Early Bird tickets are on sale now. For more on this show see one of our latest eblasts.
Nice Work If You Can Get It
This "new" musical features songs by George and Ira Gershwin and a book by Tony winner Joe DiPietro (Memphis) and Guy Bolton and P.G. Wodehouse, who did their most important work in the 1920s, 30s and 40s. The musical, which stars Matthew Broderick, Kelli O'Hara and Estelle Parsons, includes a wealth of Gershwin tunes including "Someone to Watch Over Me," "Demon Rum," "S'Wonderful." Of course, "Nice Work If You Can Get It" will be there too. The show looks like a lot of fun. The show looks to also be rich in historical fashion and style and Broderick and O'Hara have done a stunning photo shoot in period dress.
This looks like a fun light night out. Have your group combine this show with dinner at a wonderful NY restaurant. All Tickets Inc. can make reservations for dinner and show for your group and save you extra cash.
Peter and the Starcatcher
The hit Off-Broadway show that ran last year at the New York Theatre Workshop is now ready to preview at the end of this month. Groups of 12 or more can still get Early Bird Discounts as long as they book my March 28! This is a wonderful, energetic show based on the book by Dave Barry and Ridley Pearson. Peter and the Starcatcher tells the story of how a young orphan boy became Peter Pan. By the way, if you do miss the Early Bird Discount deadline, All Tickets Inc. can still get your group great seats at a great discount price.
Ghost The Musical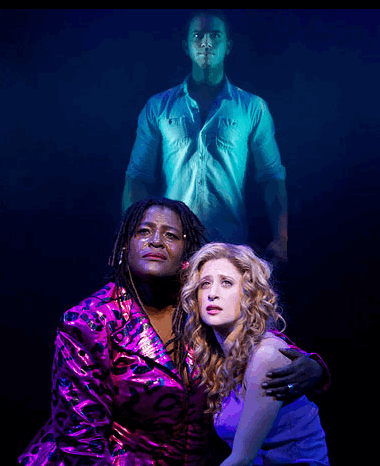 The hit London show is now also simultaneously on Broadway. Currently in previews and due to open on April 23, the show is getting great buzz and standing ovations. Based on Bruce Joel Rubin's Oscar winning script, Ghost The Musical, which took seven years to develop, is impressive in many ways. The music and lyrics by Grammy winners Dave Stewart and Glen Ballard are powerful, the choreography by Ashley Wallen, who did the famous Lipton Iced Tea commercial with Hugh Jackman, captures the pulse of New York City, and the production includes digital scenery, illusions and more that have never been seen on Broadway. We offered five reason why we think this is an impressive show and recently featured Ghost The Musical in an eblast. Here's an article on their special Ghost Light Sessions.
End of the Rainbow
Another hit show, End of the Rainbow, previews on Broadway this month. This show focuses on Judy Garland's last attempt at a comeback as she makes plans in her London hotel room to regain her footing as a star.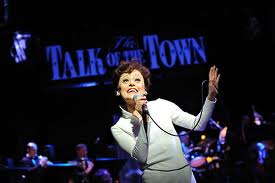 Although not a musical, End of the Rainbow offers numerous hit songs by Garland. Tracie Bennett, who won the Olivier and unanimous plaudits in London for her portrayal, stars on Broadway. This looks to be a heartfelt, moving theatrical experience. Garland fans will love it and those who are looking for a moving, interesting portrayal will be mesmerized by what may be one of the best performances of this Broadway season. Important: you can still take advantage of our COMP TICKET offer for this show. But time is running out. Click here for information!
Questions?
If you have any questions regarding any of these Broadway shows, are looking for group discount tickets or are interested in combining a show with dinner, hotel, transportation or any other type of service or experience, then be sure to contact All Tickets Inc. by clicking here or call 800-922-0716. We offer THE TOTAL NEW YORK EXPERIENCE. For information on attractions, experiences and guides go here.