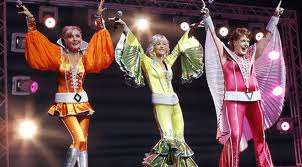 The word Broadway is synonymous with the term American musical theatre. Broadway musicals, which are a favorite group experience, are made affordable through the sale of group discount tickets. Broadway was built on the musical and the man who built Broadway, and in a way encouraged the group experience, was George M. Cohan. Cohan, who gave us such songs as "Over There," "Yankee Doodle Dandy" and "Grand Old Flag," was about as American as someone could be and it was his theatrical musicals that revolutionized the art form, making it distinctly American and very popular.
It was over 100 years ago that Cohan made his mark on The Great White Way. He was followed by the likes of Irving Berlin, Richard Rodgers, Jerome Kern, Oscar Hammerstein, Cole Porter, George and Ira Gershwin, Dorothy Field, and many, many more fine composers, lyricists and book writers. Although musicals have changed a lot over the past 100 years, one thing is still certain, they are amazing group experiences and thoroughly entertaining. Here are some well-known, long-run shows that All Tickets Inc. offers big group discounts on and that groups love.
The Lion King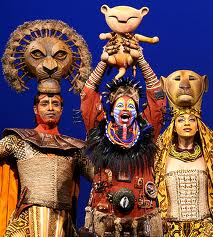 It was a hit animated movie and Julie Taymor made it a hugely successful Broadway musical that groups love. Group discounts for "The Lion King" are generous. This is a musical that it fantastic for all ages, making it a wonderful experience for families, schools, camps and more. With music by Elton John, lyrics by Tim Rice and book by Roger Allers and Irene Mecchi, "The Lion King," which is a coming of age tale, is amazingly vibrant and highly theatrical. This is a big Broadway musical with great group discounts.
MAMA Mia!
The humor, nostalgia and beloved ABBA music make this Broadway musical a major hit with groups that love ABBA, romance and hysterical situations. This long running show, which continues to thoroughly entertain and enrapture, offers excellent group discount opportunities. All Tickets Inc. can get your ABBA-loving group great seats.
Jersey Boys
They were four regular guys from New Jersey who became a hit-making sensation. This Broadway show takes you behind the glitz and glamour and reveals the hardships, conflicts and friendship that defined the personal lives of Frankie Valli, Tommy DeVito, Bob Gaudio and Nick Massi (Frankie Valli and the Four Seasons). Jersey Boys features more than 30 songs by this mega-hit group. Directed by Tony winner Des McAnuff, Jersey Boys connect with Broadway groups in many ways. This show won the Tony for Best Musical in 2006 and it is still going strong.
The Broadway Group Experience
The Broadway group experience is unlike any other. All Tickets Inc. has discount tickets for groups to all Broadway shows including "The Lion King," "MAMA Mia!" and "The Jersey Boys." Call us today at 1-800-922-0716. Celebrate these long run Broadway musicals and book your group seats through All Tickets Inc.