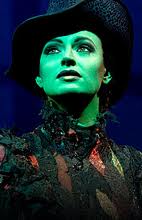 How about a Broadway musical at great group discounts to beat the winter blues? All Tickets group sales agents have Broadway shows like "Matilda," "Cinderella," and "Motown" waiting for you at fantastic discounts. After all, its cold, snowy and when the wind whips it bites your skin. The days are still too short. You need something to pick you up and cut through the gloom. Remember what Annie sings, "You're never fully dressed without a smile!"
What's New for You
Musicals that are read to occupy the boards of various Broadway theatre's include "Matilda The Musical," a mega-hit in London, "Motown The Musical," featuring great Motown hits, and Rodgers and Hammerstein's "Cinderella" with Laura Osnes in the title role.
If you'd rather see a play, there's a lot to choose from as Tom Hanks opens in Nora Ephron's "Lucky Guy," Sigourney Weaver and David Hyde Pierce in Christopher Durang's comedy "Vanya, Sonia, Masha and Spike," and Cecily Tyson stars in Horton Foote's delicate drama "The Trip to Bountiful." Plus Bette Midler comes to Broadway in the one-woman show "I'll Eat You Last: A Chat With Sue Mengers."
Time Tested Musicals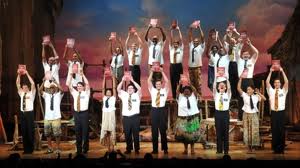 If you don't want to wait for these new shows to open and you want to see something that is times tested, there are big discounts for groups for many musicals. "Chicago" and "The Phantom of the Opera," the two longest running shows on Broadway, are great elixirs. "Jersey Boys" offers audiences an uplifting tale about some working class guys who make it big and "The Lion King" is dazzling. Looking for thrills, big effects and a massive story in a musical, it's "Spider-Man."
"The Book of Mormon" is crazy funny, "Nice Work If You Can Get It" is a charming Gershwin hit and "Rock of Ages" is an '80s lovers tonic. And don't forget last year's big Tony winner, "Once." There's something for everyone on Broadway.
Upbeat Romantic Pop
If you love ABBA, romance, nostalgia and comedy, then just say "Mama Mia!" This long running musical is an audience pleaser. It's about young love, mature love and the wonder of wanting to find your father and finally be a family. Funny, touching, wry, clever and passionate, there's a reason why this show continues its long run.
An Evening Out
You're group doesn't have to be huge. Some shows offer group rates for as few as 10 or 12 people, and group savings average around 40%! To find out how much you can save, available dates and get the inside-scoop on extra ways that your group can save call 1-800-922-0716. All Tickets will guide you through the entire planning process and save you cash on meals, attractions, and more. We even offer the We Pay, an optional planning-event tool that makes organizing, collecting money for and coordinating your event easy. All Tickets gives you New York's Total Group Experience.