Group Discounts – Broadway Tickets, Off Broadway, Hotels, Restaurants, Attractions, Maritime & more.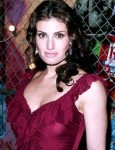 There are some interesting and exciting new musicals coming to Broadway this season, including two that feature totally original stories: Hedwig and the Angry Inch and If/Then. Both will open this spring. Hedwig had a very successful Off-Broadway run in 1998, while If/Then is an untested piece that comes from the writers of the hit musical Next to Normal.
Both shows will premiere prior to the Tony… Continue reading
Written by
Paul Mroczka
on
February 27, 2014 @ 8:29 am
Read these articles and more in the ATI Buzz Stream
All Tickets, a leader in
Broadway
group sales, group discounts and comps,  mission is to provide the best, personable discount New York show, tour and event group booking services for Broadway
theatre
and NY
restaurants
, sites, hotels, and landmarks. Our knowledgeable, service-oriented sales agnts are devoted and focused on ensuring that the leisure time your group spends in New York City is, indeed, leisurely and pleasurable. We want you to have the full impact of a New York experience and that means fun, excitement and variety.
Our job is complete when you leave the city feeling exhilarated and inspired.
 Visit All Tickets' YouTube Playlist