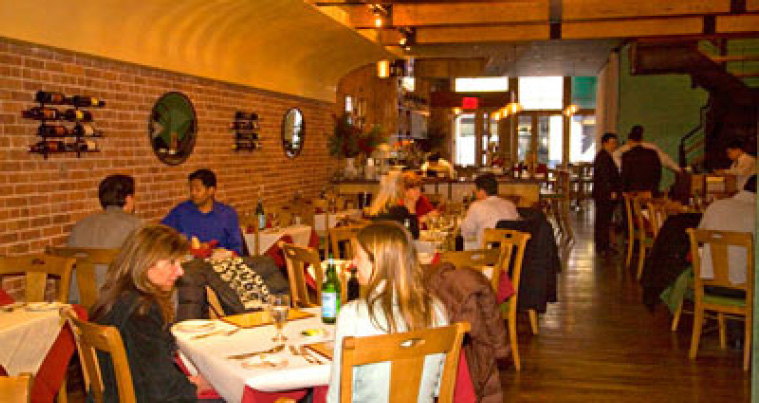 Conveniently located in Manhattan's theatre district, Trattoria Trecolori, is dedicated to excellence and hospitality. Since it first opened in 1991, this family owned and operated restaurant has maintained a reputation for authentic Italian dishes at reasonable prices.
Trattoria Trecolori's freshly prepared Italian specialties are sure to please. If you enjoy pasta, try the Farfalle alla Primavera or the Tortelline alla Panna Montata. Should you prefer seafood, Fritto Mistro may be the way to go. Pollo Scarpariello is the restaurant's succulent poultry entrée served wiith sweet Italian sausage. Antipasto Trecolori offers an assortment of Italian cured meats with mozzarella, tomato and basil olives and red peppers. Can't make up your mind? Try them all from the restaurant's generous buffet.
Be sure to save some room for dessert, for the Tiramisu or Ricotta Creme Cheesecake are sure to tempt. Both are served with fresh seasonal berries.
A staff that known for being helpful and attentive, a location convenient to theatres or for touring, and food that is simply delicious… Trattoria Trecoloria is a wonderful choice for your group!