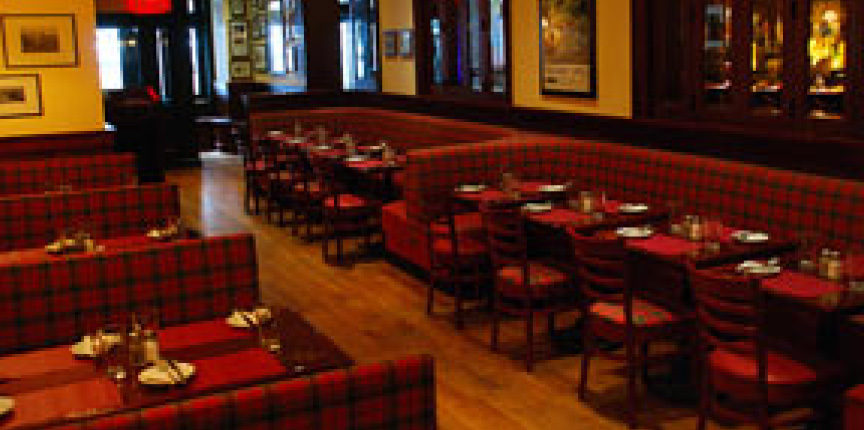 Located between 6th Avenue and 46th Street, St. Andrews provides theatre groups and others visiting New York City with a fine setting to enjoy food and friends. The restaurant offers a diverse menu and is able to accommodate groups with ease. With a focus on service and expertly prepared food, St. Andrews gives those headed to a Broadway or Off-Broadway show or other event the chance to relish a truly special dinner.
Appetizers include Baby Greens Salad, P.E.I Mussels served with garlic toast and steamed in lemon, garlic and white wine, and Maryland Crab Cake with vegetable ratatouille and a wholegrain mustard tartar sauce. Dinner entrées are various with everything from Grilled Rib Eye Steak served over caramelized onions and mushrooms and with scallion whipped potatoes to Pan Seared Mahi Mahi with sweet potatoes, crabmeat, oyster mushrooms and a red bell pepper sauce. An American classic, BBQ Baby Back Ribs with coleslaw and fresh cut French fries, is a favorite of many. Included with dinner is Crème Brulee or ice cream and tea or coffee.
St. Andrews, with its solid red and red plaid upholstery, deep-grained wood trim and pleasantly toned off-white walls provides patrons with a soothing atmosphere. The choices are wide-ranging and the food is expertly prepared and quickly and competently served. Providing groups with numerous and quite different menu options, this is a real find.