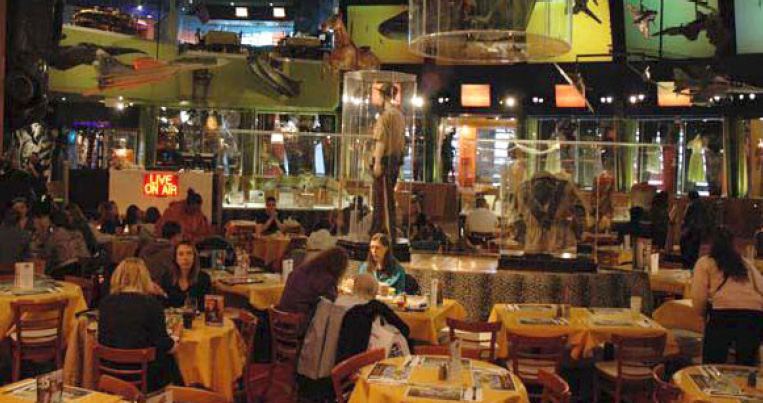 Planet Hollywood, with its Silver Screen theme, can be described as Tinsel Town comes to the Great White Way. Sit amidst memorabilia, talk about your favorite movies and stars and get down to some star-studded eating before the show.
The Movie Star Classic Menu is designed to please all groups. Grilled chicken, char-grilled burgers and barbecue pulled pork are highlights. Or you may decide you're in the mood for a Caesar salad laced with creamy Caesar dressing and topped with grilled chicken. The Penne Pasta Pomodoro blends spaghetti with fresh Roma tomato sauce, extra virgin olive oil, basil and aged Parmesan cheese. It's a delightful concoction.
The bright lights in Planet Hollywood rival those outside on Broadway. The ambiance is worthy of an Oscar and the dishes are perfect for those who want light to medium fare prepared and served in plenty of time to allow your group to easily get to your show. The stars are always out in Planet Hollywood where Tinsel Town comes alive and there's always a happy ending. Enjoy the show!