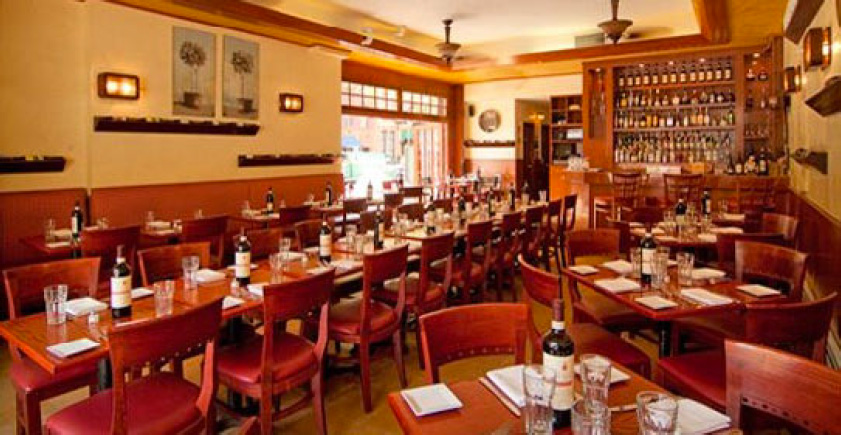 Pietrasanta one of the theatre district's most popular Italian eateries. Sleek and glowing with a warm light, it offers a wide selection of delicious Italian favorites.
This restaurant is a perfect fit for groups on their way to a matinee or evening performance. Named after a town on the Northern Coast of Tuscany, the eatery offers a relaxing atmosphere, topnotch service and a menu of Italian dishes that include chicken, fish and pasta.
The Student Lunch Menu features a flavorful Ravioli di Zucca, a pumpkin ravioli in red pepper sauce with a touch of cream. Equally delicious is the Pollo Melanzana made of chicken with roasted eggplant, tomato and Parmesan cheese and served with vegetables. The Lunch/Dinner Menu offers a pan-roasted salmon with a Dijon glaze served with a vegetable. This is a restaurant favorite. Entrées include beverage and dessert.
Pietrasanta is a convenient, popular Italian restaurant with competitive prices, fine service and an inviting environment.