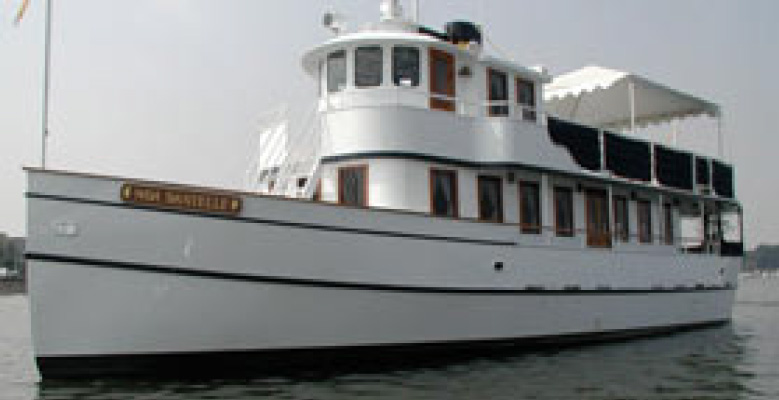 Manhattan Steamboat's classic-style yacht Noa Danielle offers the perfect venue for that special group experience that includes an extraordinary water adventure and fine dining. The Noa Danielle, which is certified for 49 guests, was first built as a private vessel. This is an amazing, upscale yacht and not your common party boat or dinner cruise vessel.
Manhattan Steamboat has booked unique dinning experiences for an array of celebrities, companies and officials, including Jon Stewart of the Daily Show, NY Governor Andrew Cuomo & Sandra Lee, Former NY governor George Pataki, the George Soros family, Goldman Sachs, Google, Jewelry Designer David Yurman and the Italian Ambassador to the United Nations.
Manhattan Steamboat strives to provides a premium experience, one that is customized to you and your group. Menus can be specially designed for your event and each detail is considered. As part of the planning process, an appointment for a private tour of the vessel can be scheduled.
A cruise on the Noa Danielle offers a one-of-akind waterway adventure you'll remember forever.