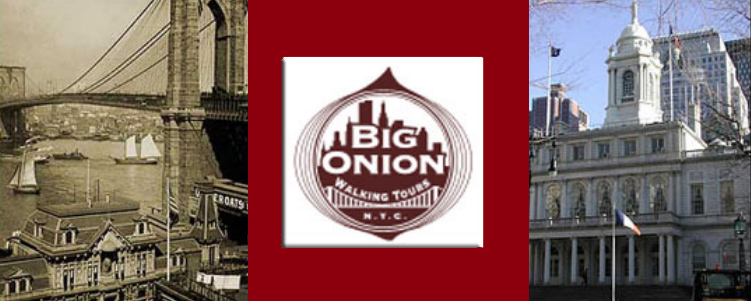 Although everyone knows New York City is the Big Apple, there was a time when it was known as the Big Onion. Big Onion Walking Tours is about celebrating the history and heritage of the multifaceted neighborhoods of New York. The name "Big Onion" is quite apropos—an onion has many layers and the mission of Big Onion Walking Tours is to illuminate the numerous historic layers of New York's neighborhoods that have evolved over generations.
Thought provoking, comprehensive and fun, Big Onion Walking Tours has received many awards, including "Best Walking Tour in New York City" by New York Magazine and "Best of the Best" by Our Town. Take some time to walk the Big Onion walk.
Please note: Departure points for the walking tours vary depending upon the walking tour. This information can be found with the tour descriptions on the web site.