200 West 45th Street
New York, NY 10036
Escape to Margaritaville

Escape to Margaritaville is a new musical featuring the wonderful tunes of Jimmy Buffett as well as original songs. The new musical follows the charming Tully, who works as a bartender and singer on the beautiful island of Margaritaville!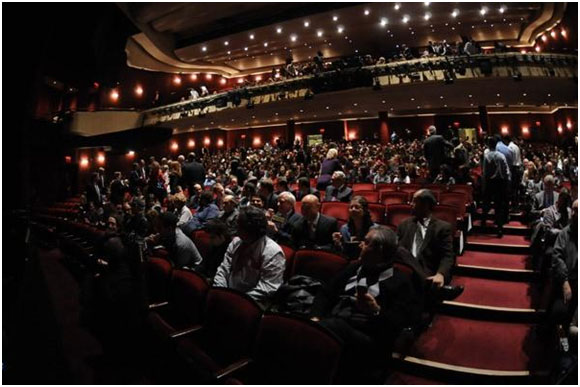 The Marquis Theatre, Broadway's newest legitimate theatre, opened on August 10, 1986, and is located in the Marriot Marquis Hotel.  It was designed to provide maximum comfort for the audience and actors in an intimate setting.  The theatre presents high ceilings, wide aisles, plenty of restrooms and parking, a spacious backstage, up-to-date acoustics, and comfortable seating.  The venue's opening production was the successful musical Me and My Girl, which ran for 1,420 performances.  Since its opening, the theatre has housed numerous successful musicals including Gypsy (starring Tyne Daly), The Goodbye Girl (starring Bernadette Peters and Martin Short), the long-running Victor/Victoria (with Julie Andrews), Annie Get Your Gun, Man of La Mancha (starring Raul Julia and Sheena Easton), Damn Yankees (with Bebe Neuwirth, Victor Garber, and Jarrod Emick), Peter Pan, and Thoroughly Modern Millie.  The Marquis is one of The Nederlander Organization's nine Broadway houses.