Mustang Harry's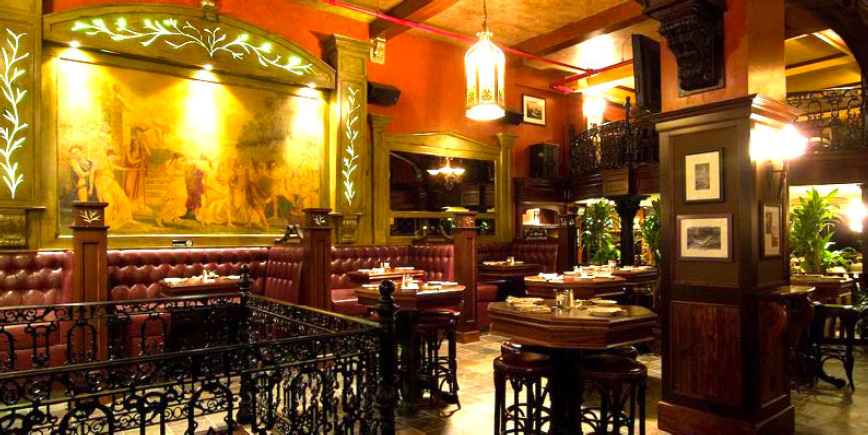 Mustang Harry's is a sports bar that has something for everyone. Fast service, great food and a welcoming ambience are all part of the experience you'll relish at Mustang Harry's. This sports bar offers plenty of opportunities for fans to watch the game and for groups to enjoy a great dinner.
The lunch menu includes fish and chips, chicken parmigiana and beer battered cod fillets. Caesar salad is the standard starter and ice cream and coffee, tea or soda are included.
For groups on the go, Mustang Harry's can provide box lunches. Sandwiches include Black Forest ham, cheddar cheese, lettuce and tomato on rye with dijonaise spread; olive oil poached tuna salad on seven-grain bread with lettuce and tomato; and sliced chicken sandwich with bacon, lettuce, tomato, cheddar. Other choices include Swiss and dijonaise on French bread and tomato and mozzarella sandwich, which includes fresh mozzarella, roasted and fresh tomatoes, basil, pesto and balsamic syrup in a ciabatta pocket. Chips, homemade brownie and bottled water, 7- up, Coke or Diet coke are included.
The dinner menu includes Harry's baby mixed green salad with shaved carrots, red onions, grape tomatoes and sweet onion balsamic vinaigrette dressing. Dinner entrées are Sirloin steak, chicken filet, seared sea bass and penne primavera. Dessert is bread pudding with raisins