Motown The Musical is the story of the man who created what would become one of the greatest record labels ever. Featuring a vast range of great Motown hits, this musical tells the story of Motown founder Berry Gordy as he made music history around the world.
Synopsis
Motown The Musical is about the man, Berry Gordy, and the many talents that he discovered, including Michael Jackson, Stevie Wonder and Diana Ross. Set in the turbulent 60s, Motown looks at Gordy's rise to power amidst a nation that was undergoing racial tensions that resulted in violence. Hit music, an exciting story crafted by Gordy himself and maginficent production values along with wonderful singing, acting and dancing, define this as a must see event.
MOTOWN PREVIEWhttp://www.youtube.com/watch?v=IoVZwY56rew&list=PL9C22BDD46B7FC5E4&index=73MAKE A CONNECTION
SHOW FACTS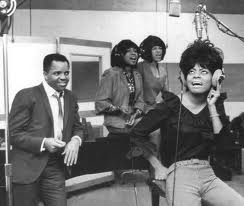 Berry Gordy Jr. Brandon Victor Dixon
Diana Ross Valisia LeKae
Smokey Robinson Charl Brown
Creative
Book Berry Gordy Jr.
Director Charles Randolph-Wright
Choreographers Patricia Wilcox and Warren Adams
Set Designer David Korins
Costume Designer ESosa
Lighting Designer Natasha Katz
Sound Designer Peter Hylenski
---
For a Theatre Profile, Seating Chart and Google Map click on the theatre name.
THE LUNT-FONTANNE THEATRE
205 West 46th Street
New York, NY 10036
Preview: Mar 11, 2013  Open: Apr. 14, 2013 Status: Open